Whatever the reason
Motivation can be harvested from various reasons: your well-being created by outdoor activities and sports or the pursuit of better fitness and health. Enjoying your own time and fresh mornings before heading to everyday routines and challenges will make your day for sure.

Forerunner for runners: Best friend and personal trainer for all runners
The Garmin Forerunner collection includes extremely versatile wrist computers for those who like jogging, running, trail running, exercising and actually anything sports related.
You will find Forerunners that are smaller and lighter (both in features and size) and slightly more rugged devices where you will find all the features and goodies.
Whatever your reason and motivation is for running, be sure to choose a Forerunner as your companion.
FORERUNNER 745
The Garmin Forerunner 745 GPS -wrist device is a very versatile training companion for runners and triathletes who need detailed training statistics. The device serves personal training suggestions daily taking into account your recent training history.
Forerunner 745 contains all essential smartwatch functions from music to Garmin Pay and GPS functions that are packaged in a compact form with style.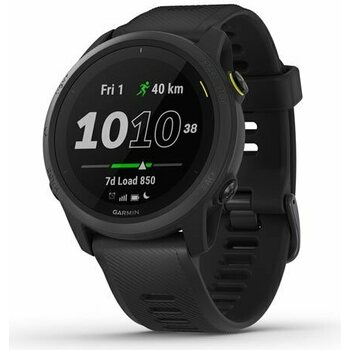 Unsubscribe: [uutiskirje_poistu]