Sports »
Outdoor activities »
Clothing »
Trousers »
Underpants »
Long »
Men's »
Aclima
Woolnet 3/4 Longs Men
Price
$ incl. VAT 0% (59.07 $, VAT 0)
+ delivery costs
Availability
Immediately
. You can only order as many items of this product as we have in stock.
Detailed availability
Notify me when this product is in stock again
Location
Store (Helsinki)
: Front floor, Stock
Reviews
Product description
Aclima WoolNet is a base layer for varying activity all year made in 100% Merinowool. The mesh construction has a unique ability to transport moisture and made in wool it also gives good insulation. The product breathes when you are moving and insulates when you stop. The sides are rib knitted for comfort and to preserve the shape of the product. You also have shoulder panels which make it comfortable to wear a backpack. On top of this it is body odour resistant and 100% recyclable. For the first time we can offer technical underwear in mesh for women as well.

Used for:
Average to intense activity where extra insulation is required like mountain - hiking, cross-country skiing, hunting or trekking.
The approximated size of the packed product or the sales package is 200 x 150 x 50 mm.
Gender
Men
Material
Merinowool Mix
Weight
0.135
kg (with sales package 0.25 kg)
Country of origin
Estonia
Comments
Add a comment
Brand

Products that have often been purchased with this product:
Aclima Coolnet Shirt Crew neck
$
(50.88 $, VAT 0)
Clearance prices starting from
42.95 $
(3)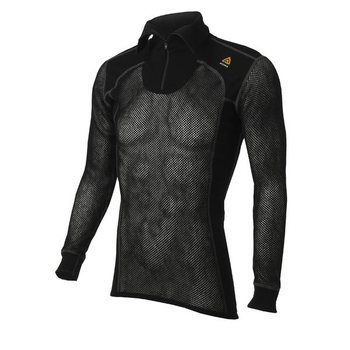 Aclima Woolnet POLO W/ZIP Men
$
(71.90 $, VAT 0)
(9)
Aclima Woolnet T-Shirt Men
$
(49.96 $, VAT 0)
(6)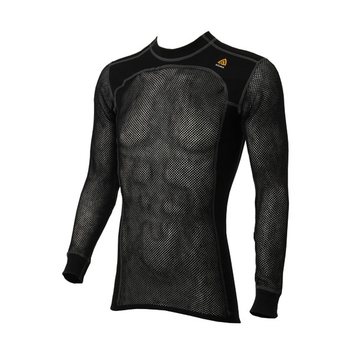 Aclima Woolnet Crew Neck Men
$
(53.70 $, VAT 0)
(53)
Aclima Warmwool Long Shorts
$
(45.41 $, VAT 0)
(12)
Nite-ize S-Biner Size #2
$
(3.18 $, VAT 0)
(12)