About us
Aalto Group Oy / Heavylightstore is a Finnish company selling outdoor goods. In addition to having a very nice web shop online, we have an impressive shop in the North-West of Helsinki (Konala area)


The gang
Our story begins in 2004, when five friends sharing the passion for outdoor sports decided to establish a small shop online selling special gear for their favourite sports. Soon there was a shop to follow - and the rest is history.

It's now over fifteen years and we keep on rollin'. Now a days we employ almost hundred outdoor enthusiasts in the shop, office and warehouse, and we all operate in the same place in Konala, North-West of Helsinki. And of course: the fabulous five original guys are still involved in everyday work as well.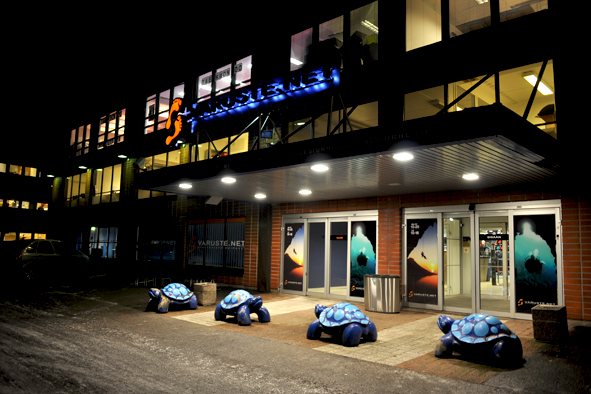 Our shop front


Have a glance of our store. Spoken in Finnish, but the footage is nice:
Service
The ultimate goal is to provide our customers expert-level service with a friendly attitude. We aim to be fast in our actions & responses in real life and online. We want to provide only the best gear what we use ourself as well. Only the best will do - If we would ever make a mistake in purchases, it will be noticed by us and our customers - you guys, who will give feedback immediately.
So for short: only the best of the best gear will do.

We keep our prices fair and our selection fresh. We are continuously hunting for interesting products for our and your delight.

You're welcomed to visit us at our shop in Konala (North-West of Helsinki) or do easy and secure shopping in our webshop.
We are here only for you.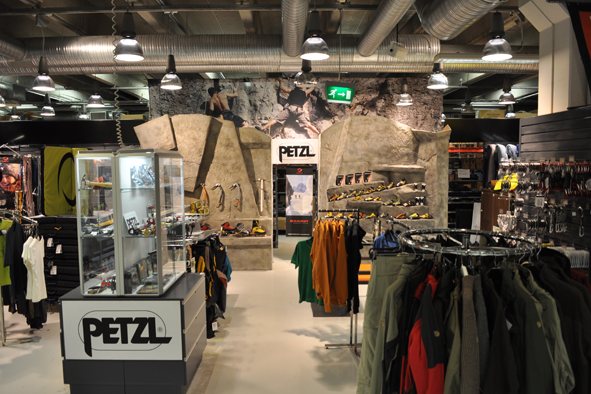 Our climbing department


---

As if all this wouldn't be enough already, we have the following business departments inside our shop to make service towards real enthusiasts even better. Let us introduce all of this a bit closer:

VARUSTE.NET (Gear.net)
Check it out: varuste.net

This is our main brand and also our first web store. This is probably the name that we're best known of and which our store in Helsinki is also called.


---

METSÄSTYSKESKUS (The Hunting Centre)
Check it out: metsastyskeskus.fi

The Hunting Centre is our webshop, where you can find every single product of our hunting selection.
All of this is of course available from our shop as well.
Our hunting department is one of the most beautiful ones in the whole Northern Europe, and we are very proud of it.

We aim to keep our selection interesting and exclusive. We follow the hunting scene promptly to provide you the best products and the most fresh news.

We also have an impressive "sales exhibition", The Premium Hunting Lounge, where private collectors can display and sell their precious collectables. If you drop by, come and visit - it's pretty astonishing.

Welcome by! If it's about hunting, we are at your service.
Tony, Benjamin, Ilkka and Matti.



---

SUKELLUSKOULU AALTO (Diving School 'Wave')
Check it out: sukelluskouluaalto.fi

Hola! We provide the whole range of PADI Courses and diving experiences starting from try dives (Discover Scuba Diving) all the way to professional -level courses (PADI Assistant Instructor and on towards your full IDC) and all in between.

We have a wide selection of specialities and we also arrange fun dives to local waters on request. On the summer time we have weekend trips around the Southern coast of Finland - you will find info of these events on this website and on Facebook.

All of our instructors and dive guides are licensed PADI professionals, and active divers on their free time. Everyone of our staff does this work with great passion towards the underwater environment and we have it as an honour to help You develop yourself in the coolest hobby on the earth.

All courses are conducted in small groups, to maximize safety and comfort and to ensure the best possible training value towards you.

Tiina is the master of our jolly group as the Dive Centre Manager, and you'll find her nearly everyday from the shop - unless she's out diving. Nina and Ilkka are also part of our full time in-house instructors.

We have an impressive range of diving knowledge through all of our seasoned dive professionals - meet the whole crew of instructors here.


Welcome below the surface with us
Tiina, Sonia, Joonas and Lena


---

VIRANOMAISKESKUS (Department of Law & Enforcement)
Check us out: viranomainen.fi

Our customers are mainly military- and law enforcement officials, private operators and action shooters.
As our customers are very demanding, we carry only the best brands and products available. We import exclusively some of the best brands in the business and keep up with the most recent advancements in weapons and equipment development.

We have a great relationship with our government and private customers, and we've built a system of continuous testing and feedback of our products.

We are at your service, every day - from nine to five:
Saara, Kari, Niklas, Petja and Tuomas