Sports »
Scuba diving »
Regulators »
Single Regulators »
AquaLung
Core Supreme ACD DIN set
Price
€ incl. VAT 24% (362.10 €, VAT 0)
+ delivery costs
Availability
Approximately
3 - 15 day(s) from the order.
The reliability of the estimation is a little bit uncertain.
Detailed availability
Notify me when this product is in stock
Reviews
Description
The CORE regulator's amazing breathing, which is rated as "superior" on the ANSTI breathing machine, coupled with its generous features, at an attractive mid-range price, provides the best value of any regulator offered today. The CORE comes standard with Aqua Lung's unique, patented, auto-closure device (ACD) which seals water out.
Auto Closure Device (ACD) - keeps corrosive water out of the first stage inlet by automatically closing as the CORE is removed from the cylinder valve

This prevents internal lubrication from washing away

Safer for elevated percentages of oxygen

The balanced diaphragm first stage provides superior, consistent performance

The pneumatically-balanced second stage results in smooth, easy breathing

Available in yoke (3300 psi / 232 bar max) or din (4350 psi / 300 bar max)

The T-shape of the first stage optimizes the location of the 4 MP ports and 2 HP ports

Uses parts that are common to other Aqua Lung models for easier servicing

The easy-to-grip venturi lever prevents unwanted freeflow at the surface while giving a performance boost at depth

A heat exchanger (patented) which surrounds the valve mechanism, dissipates the cold caused by gas expansion while drawing in the warmth of the ambient water

Compatible with EAN 40 new, out of the box

Equipped with Aqua Lung's patented Comfo-bite™ mouthpiece along with a reusable mouthpiece clamp

The Supreme cold water version is resistant to freezing when diving in waters colder than 50°F / 10°C

The Supreme version is equipped with an environmental dry chamber on the first stage and a lip shield on the second stage.
Number of models4 models: CORE yoke, CORE din, CORE Supreme yoke, CORE Supreme DIN

Type of first stageBalanced diaphragm design

Auto-Closure Device (ACD)Yes

Number of HP ports2

Number of MP ports4

1st Stage Flow Rate1450 l/min

1st Stage Weight in DIN510 g

1st Stage Weight in Yoke700 g

Environmental Dry KitOn Supreme model only

First stage exteriorChrome over marine brass

Type of second stagePneumatically balanced

ControlsVenturi switch

Breathing resistancePreset

Mouthpieces2ea. – A Comfobite, installed, and a standard with bite wings in the box

Lip shieldOn Supreme models only

Heat Exchanger for freezing resistanceStandard on all models

2nd Stage Weight175 g

2nd Stage Weight – Supreme model178 g

Hose length730 mm

Overall work of breathing (WOB) scoresAvg. 0.80 joules/liter

Nitrox compatibleYes to 40% O2 when new, out of the box

The approximated packaged size or the size of the product's package is 320 x 170 x 120 mm.
Weight
1.5
kg (Includes the weight of the package if present)
Warranty
12 month(s)
Comments
Add your own comment
Brand

Products that have often been ordered with this product: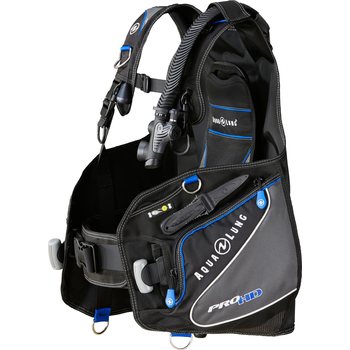 €
(290.32 €, VAT 0)
(
2
)