Sports »
Scuba diving »
BCDs »
BCD's with weight pockets »
AquaLung
Axiom
Price
€ incl. VAT 24% (354.03 €, VAT 0)
+ delivery costs
Availability
Some items are available in our stock. The delivery time for this product is
immediately
if it's in our stock. Otherwise it's approximately
3 - 15 day(s)
from the order. The reliability of the estimation is a little bit uncertain.
Detailed availability
Notify me when this product is in stock
Description
-An entirely new design back plate for improved ergonomics: the user can stand straight and at the same time the tank against the back remains straight.

PowerGrip-tank strap and fastening system makes containers easier to mount.

The left-side of the knife mounting holes

-On the right side of the pocket octolle

A vest-II ™ patented SureLock weight of the release mechanism which removes a single pull of the pockets by weight of an emergency.
The approximated packaged size or the size of the product's package is 500 x 600 x 200 mm.
Weight
4.5
kg (Includes the weight of the package if present)
Warranty
12 month(s)
Comments
Add your own comment
Opinions
Brand

Products that have often been ordered with this product:
€
(31.45 €, VAT 0)
(
5
)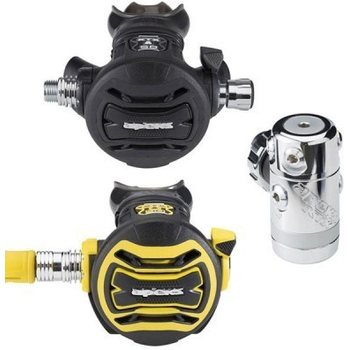 €
(395.08 €, VAT 0)
(
19
)